Build Voice Enabled Hands Free Headphones
Our bluetooth solutions easily enable voice assistance and a wide variety of services. Enable smooth and effortless access to music, news, calling and messaging - all on the go. Make your next wearable product with Linkplay.
---
Be efficient on the road
Use Voice to set reminders, update your shopping list, make phone calls and more while keeping your eyes on the road.
Enjoy more time with friends and family
Access location-specific information for movies, sports, directions, weather and schedule time to meet with friends and family.
---
Ways to Build Your Product
Supported Integrations
---
App UI Interface Demo
Preview our Companion App UI for Bluetooth products. We offer a standard companion app that can be customized to your brand.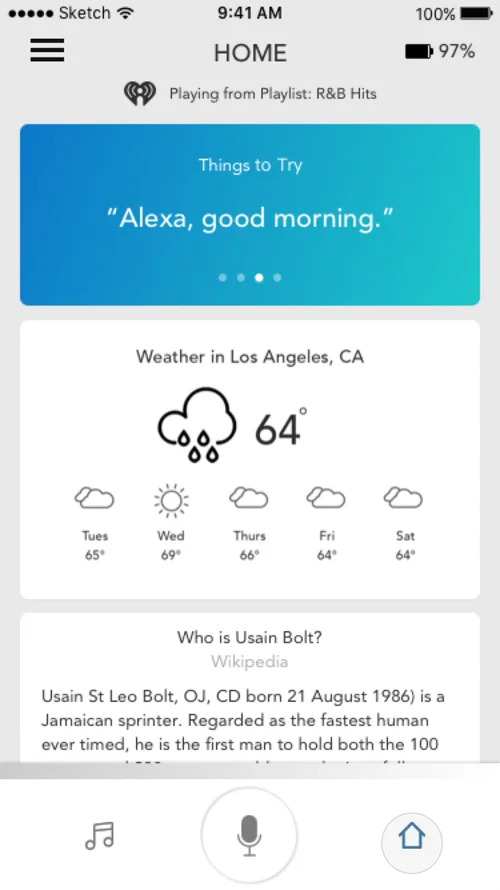 ---
Next Step
Looking for modules, a companion app, cloud services, security, content integration for your project?
Check out our Turn-Key Solutions page.
---