Get a Voice Assistant for Your Speakers
Play your favorite playlist, turn up the volume in the living room, set a reminder, and much more. Integrate your speakers, sound bars and more with our solution and you can speak to your speakers to get the assistance you need.
Below are some of the products we've brought into the market.
---
Get things done
Simply ask your Voice Assistant to help with your day to day tasks including setting reminders, updating your grocery list, and more.
Sit back and enjoy
Ask your Voice Assistant to play your favorite music from multiple available streaming services including Spotify, Amazon Music, iHeartRadio, and more.
Stay up to date
Ask for the latests news, weather and traffic updates, and flash briefing.
---
Ways to Build Your Product
Supported Integrations
Build voice products using the Alexa Voice Service that enable users to talk and access music, weather, smart home control & more.
Connect your devices to Alexa and allow users to control devices with Alexa built-in. Users use their voice to control smart home devices.
Use Alexa Voice Service to build screen-based products that allow users to experience rich visual experiences.
---
APP UI Interface Demo
Preview our Companion App UI for Home Audio products. We offer a standard companion app that can be customized to your brand.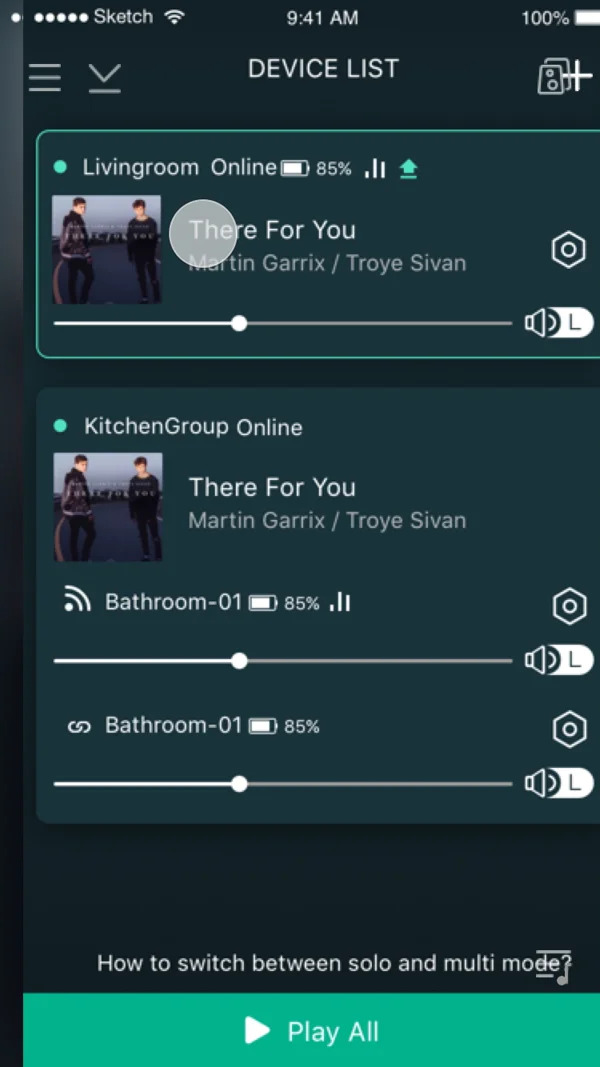 ---
Next Step
Looking for modules, a companion app, cloud services, security, content integration for your project?
Check out our Turn-Key Solutions page.
---